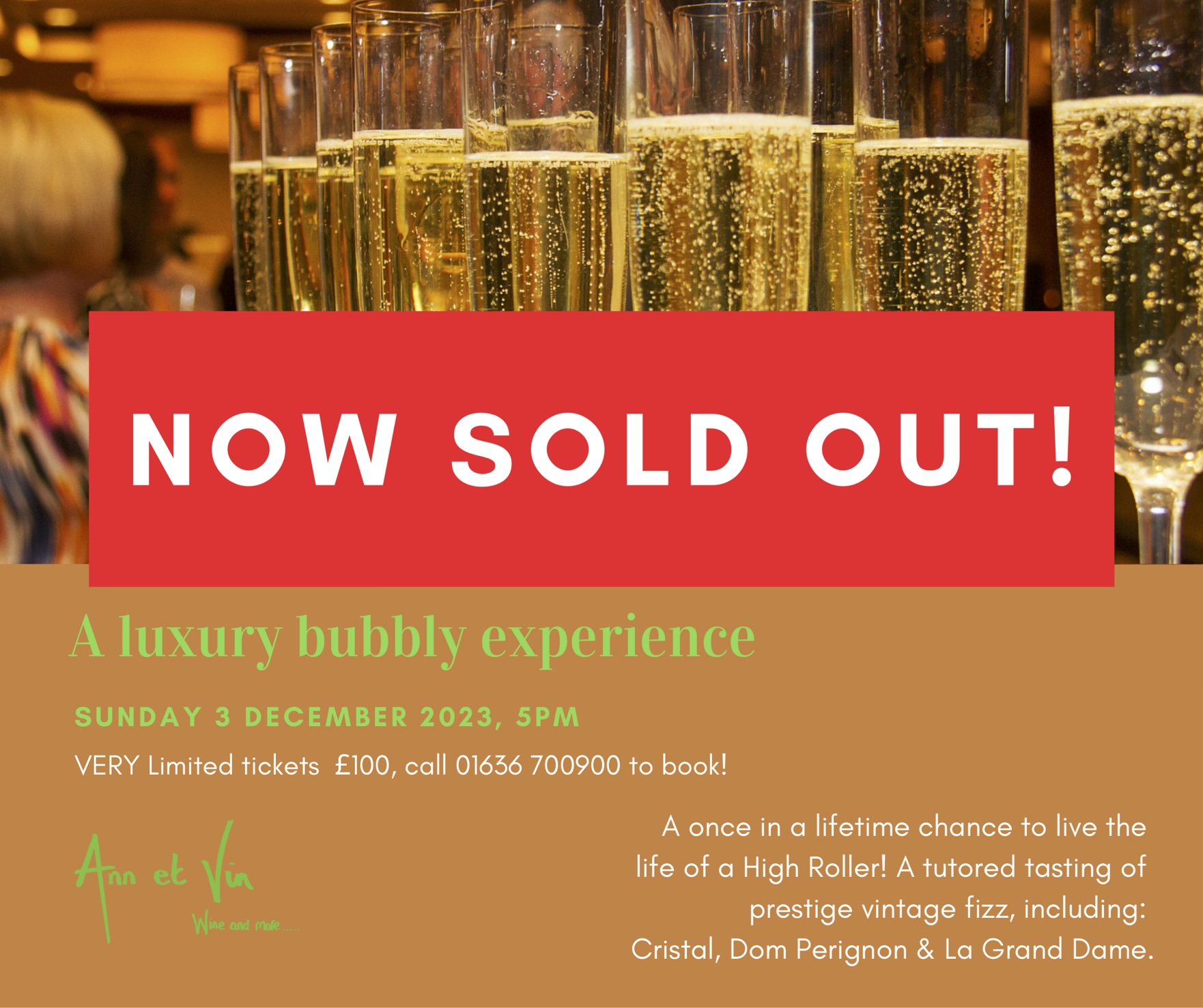 3 Dec 2023, 5:00 pm - 9:00 pm
NOW SOLD OUT!
— — —
If you've ever wanted to live the life of a High Roller, then this wine tasting is for you!
Join us on Sunday 3 December from 5pm, when we're going to treat you like Royalty!
We'll be tasting a number of vintage fizzes, including the incomparable Cristal by Louis Roederer, Dom Pérignon and La Grande Dame by Veuve Clicquot.
So, if you've ever wondered what these incredible drinks really taste like, then this is your opportunity to try them!
Tickets are £100 each and numbers are strictly limited to allow us to give these incredible wines the attention they deserve.
Please call Ann on 01636 700900 to book your tickets today!
This wine tasting will also make an incredible early Christmas gift! Just saying!
GOOGLE CALENDAR
ICAL EXPORT