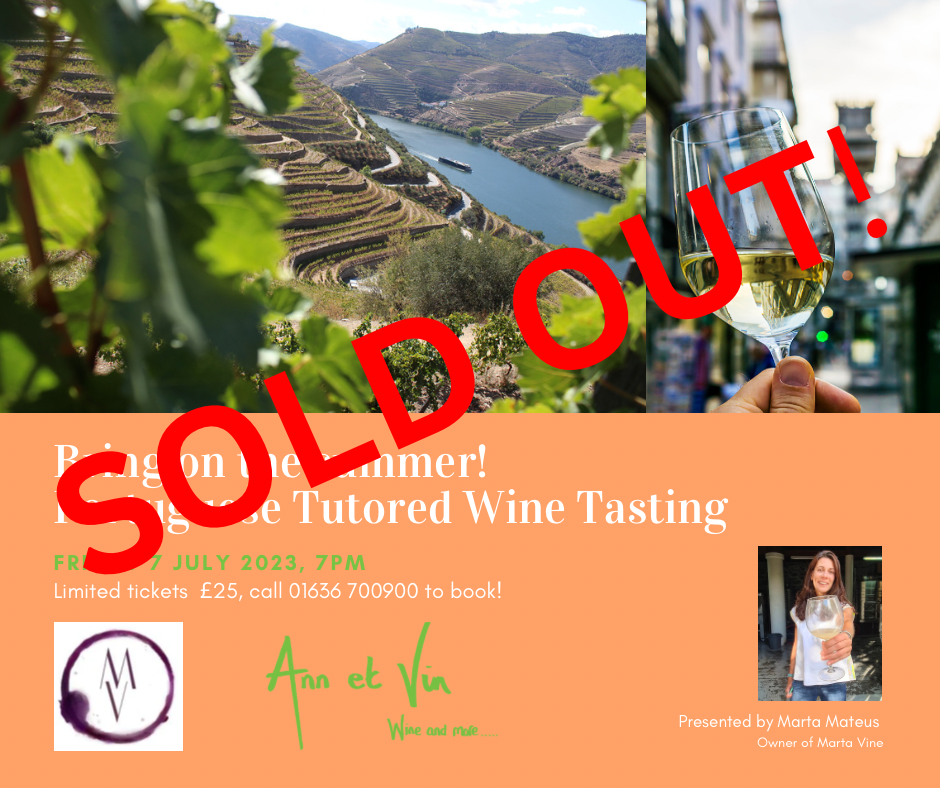 7 Jul 2023, 7:00 pm - 9:30 pm
SOLD OUT – SOLD OUT – SOLD OUT!
Join us on Friday 7 July 2023 at Ann Et Vin and say 'Cheers to Summer' with a Portuguese Tutored Wine Tasting.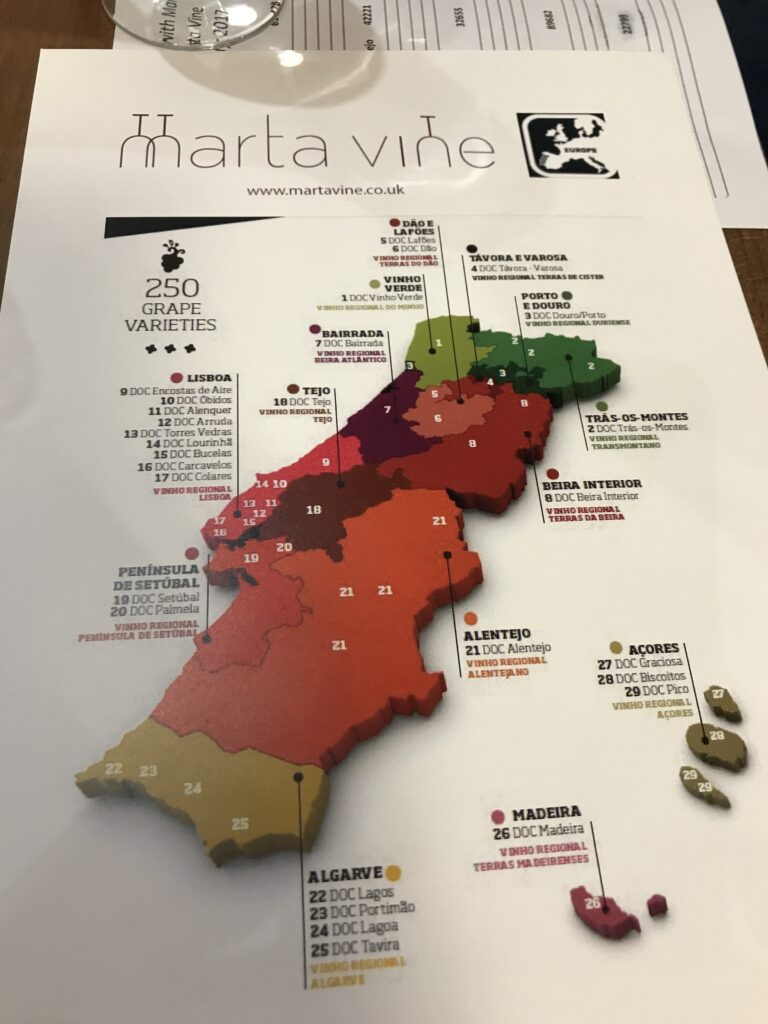 Hosted by our great friend, the utterly fabulous Marta Mateus from Marta Vine, she will be guiding us through an amazing selection of Portuguese wines, which have all be carefully chosen to brighten your summer days!
TICKETS are £25 each and spaces are limited, so please call 01636 700900 to book yours and avoid disappointment.
GOOGLE CALENDAR
ICAL EXPORT