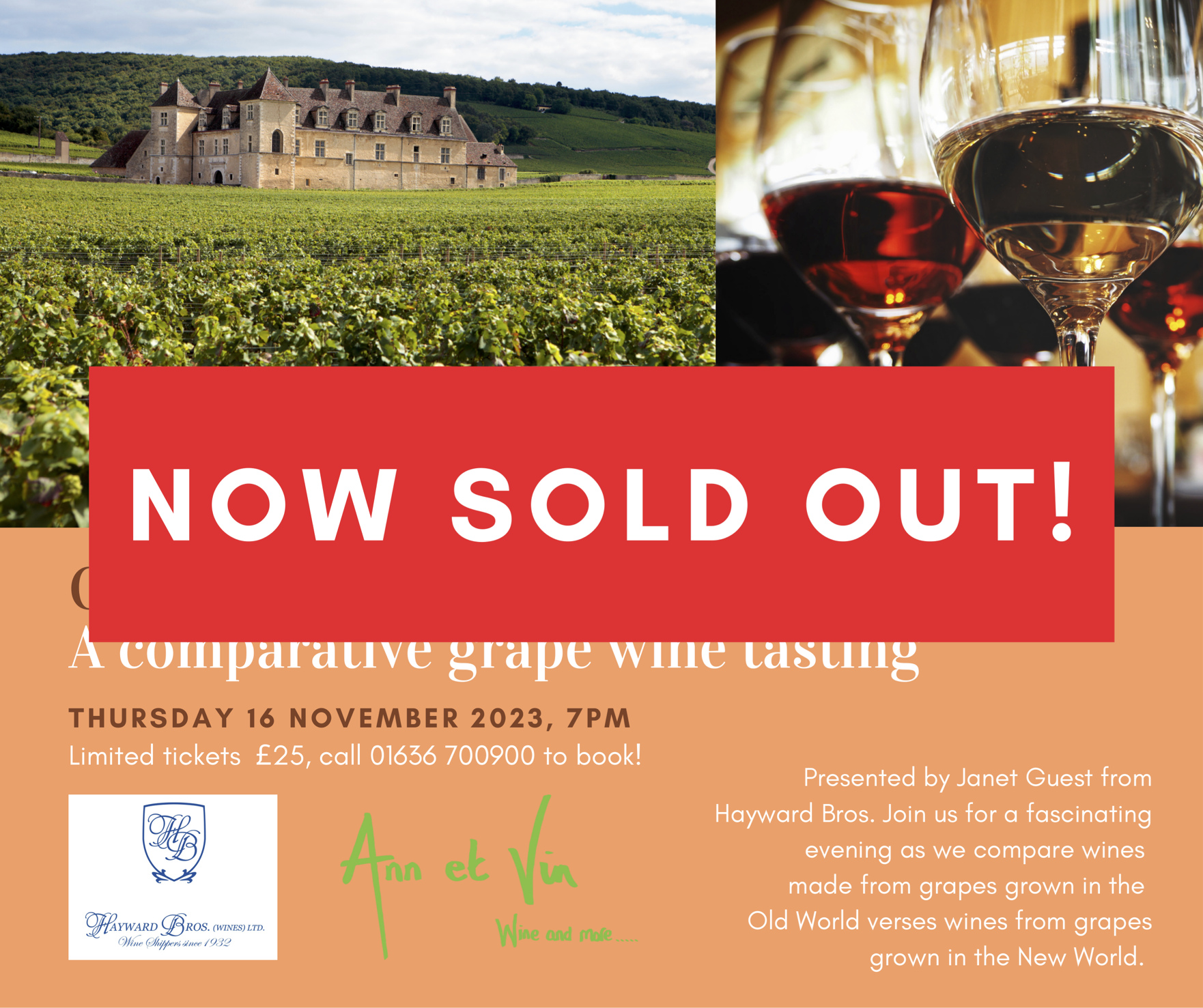 16 Nov 2023, 7:00 pm - 9:30 pm
Join us on Thursday 16 November from 7pm when we will be conducting a comparative tasting of wines from the Old World and the New World.
Janet Guest from the world-renowned Hayward Bros will be joining us to take us through the key differences of wines produced from the same grapes, but some have been grown in the Old World (e.g. Europe), vs. grapes grown in the New World (e.g. Australia, New Zealand, USA, South America, South Africa etc.).
This is a wine tasting like no other and you won't want to miss it!
Tickets are £25 each and include nibbles.
Please call Ann on 01636 700900 to book yours. Numbers will be limited, so please don't delay!
GOOGLE CALENDAR
ICAL EXPORT