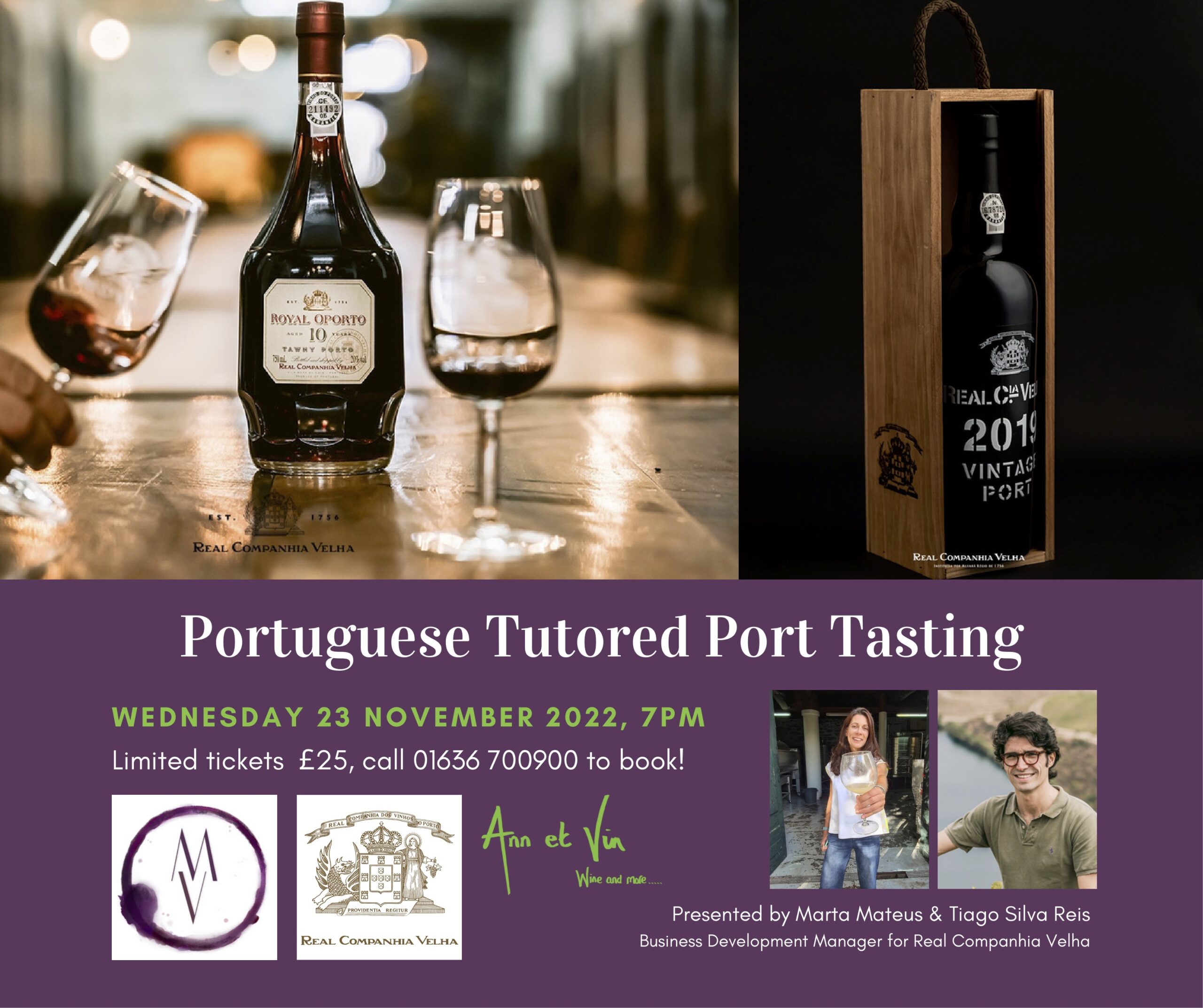 23 Nov 2022, 7:00 pm - 10:00 pm
Portuguese Port Tutored Tasting by Marta Mateus and Tiago Silva Reis
Join us on Wednesday 23 November from 7pm at Ann et Vin when we will be guiding you through the wonderful world of port!
Tickets are £25 each and as spaces are limited, please call 01636 700900 to book yours today and avoid disappointment!
Marta Mateus from Marta Vine will be here and she'll be joined by Tiago Silva Reis from Real Companhia Velha. Together, they will be delivering a Port tutored tasting which will showcase this amazing spirit!
Over the evening, we'll be tasting eight different ports from Real Companhia Velha, including some stunning examples from their vintage range, Royal Oporto and Quinta das Carvalhas.
We guarantee you're going to love what we show you – and all just in time for Christmas!
Just a short drive from Porto in Portugal, Real Companhia Velha has been producing port since its founding in 1756.
Its vineyards are located on the banks of the Douro Valley, a designated Unesco World Heritage site.
The exceptional weather experienced here produces the very best grapes for making port wine.
GOOGLE CALENDAR
ICAL EXPORT