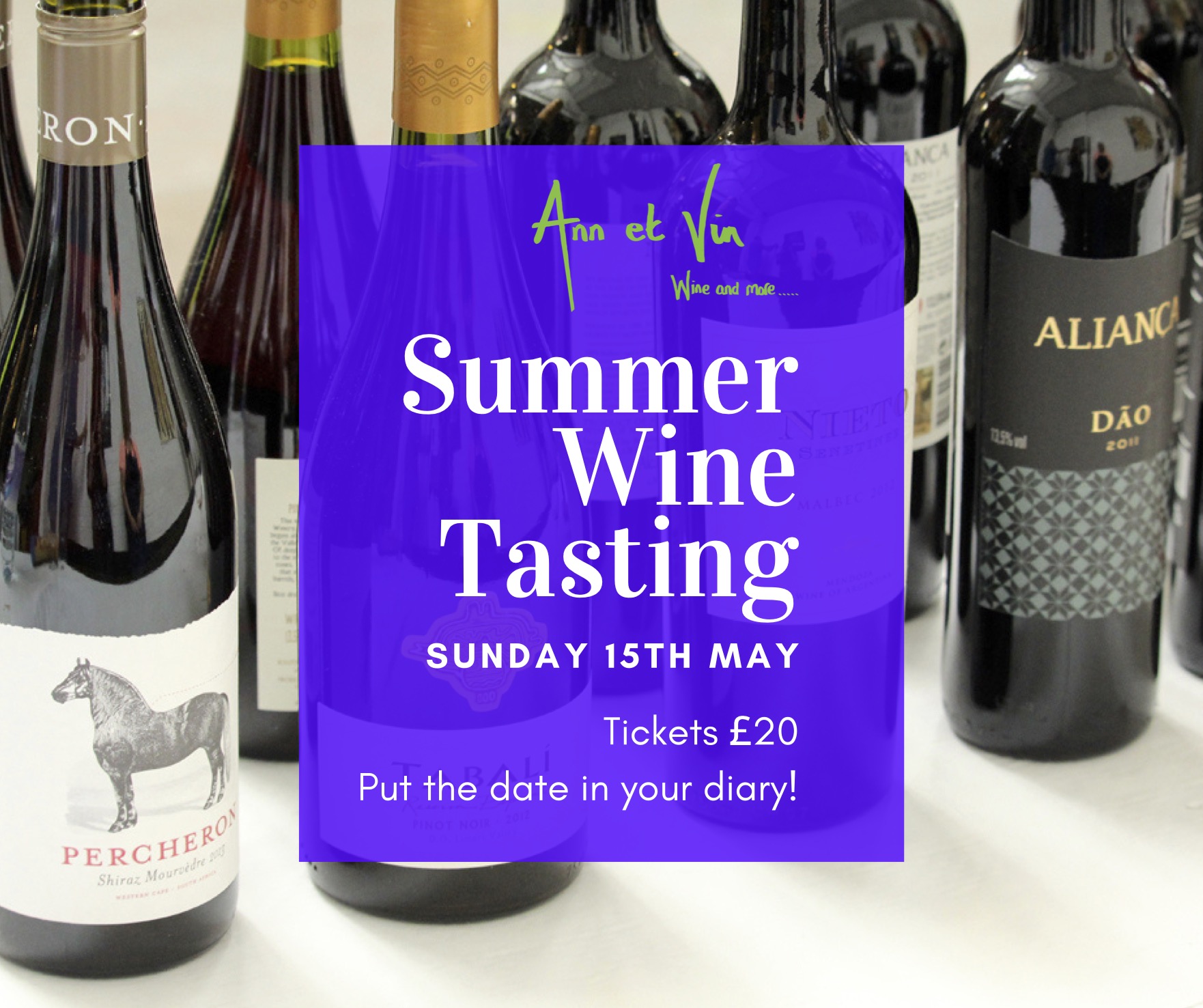 15 May 2022, 1:00 pm - 5:00 pm
Join us at Ann et Vin for our Summer Wine Tasting!
Yes, on Sunday 15 May 2022, we'll be hosting our Summer Wine Tasting once again in our garage.
Taste over 100 different wines and spirits from 14 suppliers and find new favourites for the coming summer months!
Tickets will be £20 and numbers will be limited, so please don't delay in booking.
Call Ann on 01636 700900 to book yours now, or pop into the shop.
See you there!
GOOGLE CALENDAR
ICAL EXPORT