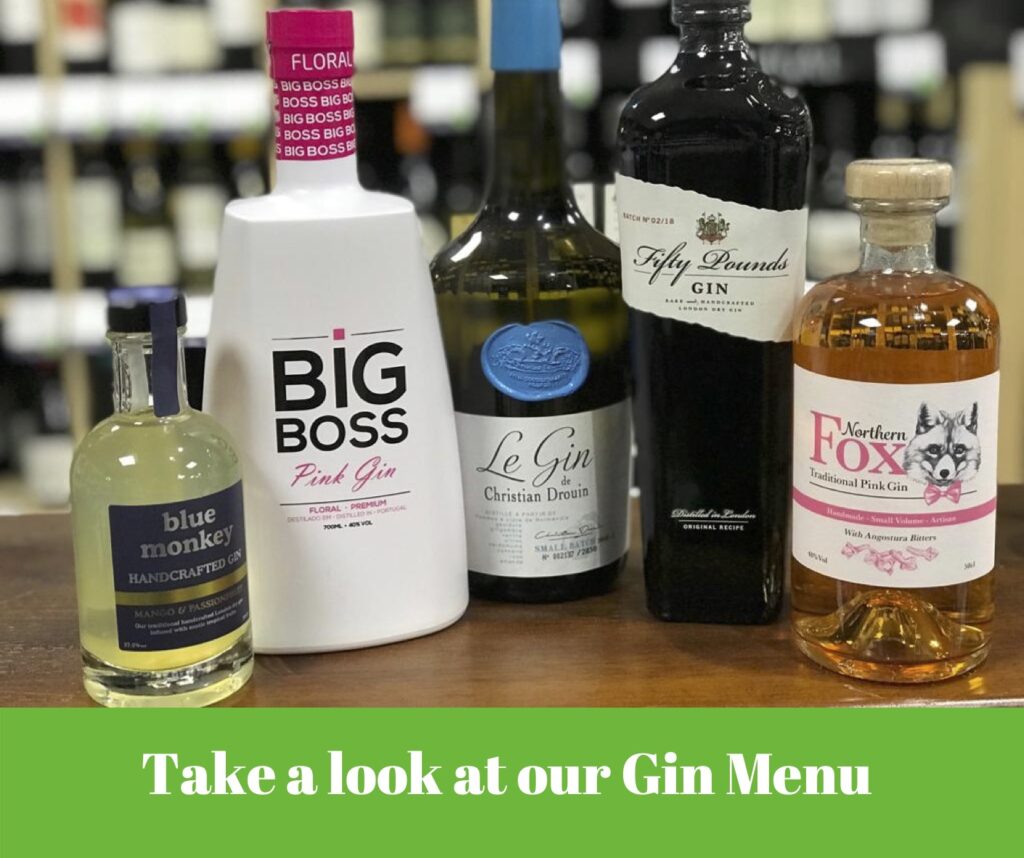 We have launched a fabulous Gin Menu for you to choose and select from.
CLICK HERE TO VIEW OUR GIN MENU
Subject to availability, all our gins are available for home delivery. Please email your order to: annetvin911@gmail.com
Alternatively, we are open five days a week for you to shop, socially distanced of course!
Tuesday to Friday: 1pm – 5pm
Saturday: 10am – 5pm